I hadn't fished at Badgers Holt for a good few years but decided it was time to return. Years ago, I took my wife and youngest son Luke and we bagged around 40 fish between us, with my wife catching the biggest common in the lake at the time twice at 40lb and Luke catching the big mirror JoJo at 57lb. So as you can imagine, there was plenty to look forward to.  When I arrived at the lake and read the log book, it was clear that things had changed. The fish had got a lot bigger and certainly a bit harder to catch. It had become a real big fish water with the average size somewhere in the region of 46lb with a lot of 50lb-plus fish now present. The new owners Corinna and Simon had also been very busy, the facilities had been fully modernized; new showers, toilets and decor. The place looked immaculate.
Badgers Holt is a beautiful little lake, but gets constant pressure. Now when I say pressure, I really mean pressure of which you will not get here in England, even on the busiest of day ticket waters. On the popular lakes in France, which regularly produce really big fish, they are usually fully booked throughout their season, normally March until November.  Normally on change over days, one set of anglers leave and there is a three-hour period before the new set begin to arrive. So usually the lake is only left with no one fishing for a just a few hours a week and this happens for 35-plus weeks of the year – now that is pressure!  Before starting, it's always good to have a plan and by all means be optimistic, but whatever you do, remain realistic about what you are hoping or expecting to catch during your stay. I often see people arrive with a year's supply of bait just because they are going to France, this in most instances is unnecessary. People tend to think that more bait means more fish. This is not always the case – sure you need enough bait for the one-off super hauling sessions but it's rare.
At Badgers, there is a very comprehensive log book filled in each week and a very up-to-date website with a weekly catch report. Reading the log book allows you to get a good idea of what to expect. It shows when a poor week has past due to poor angling or weather conditions and of course the red letter sessions are all there to read about too. It would appear now that as the fish have become a lot larger and wiser, hence less captures around the lake. In this instance or similar scenarios, I would be fishing for a bite at a time. This will entail looking for spots to place my baits that are possibly less obvious than those normally fished for one reason or another i.e. difficult to get to, the near margin or a quiet corner. Obviously, the going hot spots regularly produce bites so never ignore them, however these will be where the carp are at their most wary. Another little edge is to use a strange bait in a strange spot. This will often pick up a bonus fish, sometimes a couple if you are lucky.  When I say a strange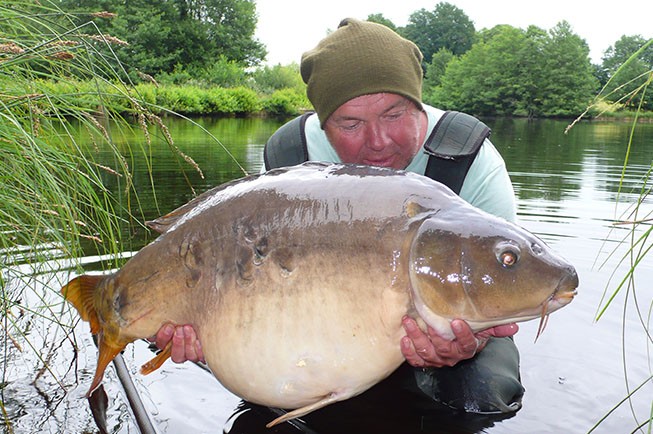 bait, it maybe sometimes as simple as a change from a round boilie to a dumbbell or barrel, anything different to the norm. Use your imagination, you don't have to use this as your main plan of attack, just as a spare rod option or something to try if the going gets tough. If particles are allowed, try a handful of chickpeas, black eyed beans or maples.  But my main method of attack is: "If you can't beat them, join them". The majority of carp in these types of lakes have become reliant on boilies and these make up the majority of their diet, so this approach should never be ignored. The "going" bait or one that they have become accustomed to eating mostly is also a great tactic. I start by going around the far side of the lake and have a good look for likely feeding spots. As I have already mentioned, some will look like they are fished regularly with trampled down undergrowth, branches tied back or cut off, bits of tape left tied in trees as markers, etc and there will be other spots that don't look like they are fished; usually difficult to reach but with a bit of time and care, they will soon become fishable. Flicking a small marker float with a light lead on the end making as little disturbance as possible, I had a little feel around checking for any fallen branches or under water snags. Once happy with a spot, pop up the float and introduce some crushed, chopped and whole boilies spread over an area around a couple of meters square. Back round to the other side and I clip up my fishing rods at the same distance as the float. It is imperative to hit the clip on the cast as it helps separate and straighten out the hook link from the lead and allows you to feel the lead down.  If I don't see any action over my spot, I am happy to leave it for three days or so, however if I do see action such as head and shouldering, bubbling or receive any liners but have not received any takes, I would investigate after this period has passed. Possibly a tangled rig, bait attacked by the crays or being 'done' by the carp could all be the reason why there is no carp in net.
As keen as I was to get started, I decided to put out some bait on Saturday and not fish until Sunday. Its amazing what the effect of no lines in the water for a period of time does to them, often they relax and begin to act normally cruising and showing themselves.  I am a Mainline baits man but at times it's silly to be stubborn. Simon sells really excellent bait at the complex and it's now a major part of the fish's diet. You are doing yourself no favours by not taking advantage of the bait and pellets that are regularly used on the complex. The far bank seems to be the area where most bites come from. I am told they bubble and fizz a lot in the middle of the lake but don't often get caught from there – that sounds like a challenge!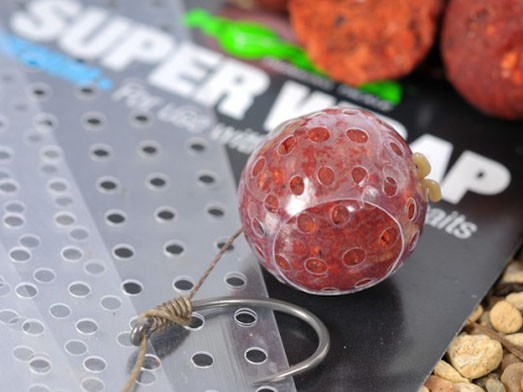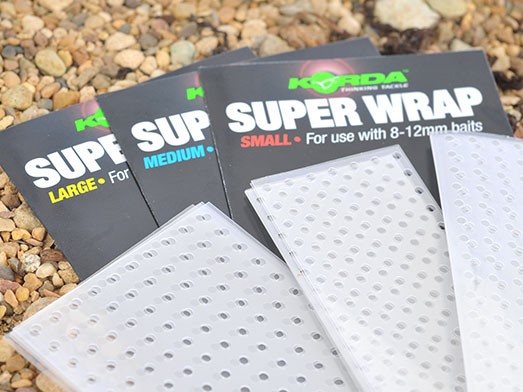 Being summer, the crayfish were at their most active and they aren't a major problem but I like to leave my baits out as long as possible and didn't want to take the chance of fishing with a baitless hook for a couple of days if the crayfish managed to wipe me out.  By far the best way of ensuring you have a hook bait on as long as possible is to Korda Super Wrap your hook bait (this is available at the complex if needed). A hard hook bait, if you have got any specially made, can also slow down the crays. If you don't have any specially made, take a normal bait and dry it out. This can be done by grinding up some pellets in your Krusha as fine as possible then place the hook baits in to dry them out. The ground up pellets absorb moisture. When the crayfish are present, I like to put my free bait out first, then introduce my hook bait a little later. I don't use pop-ups either as the crays are attracted to them. The crays are also fans of end tackle. A stiffer and more robust hook link will also help avoid them ruining your chances as a fine limp braid could get mangled, tungsten putty can also be destroyed and use a heavier lead then normal to prevent them marching off with your rig. They can be a nuisance but as it happens, the crays were not as active as we thought, which was good news. My son Luke is fishing at the dam end so he has the longest chuck to the far bank. He is casting a lead across the lake onto the bank and then going around to the far bank and attaching his rig and then spooning the lot in. As well as the rig, a nice scoop of pellets, crushed and squashed boilies are put into the spoon so the bait drops right where his rig is located.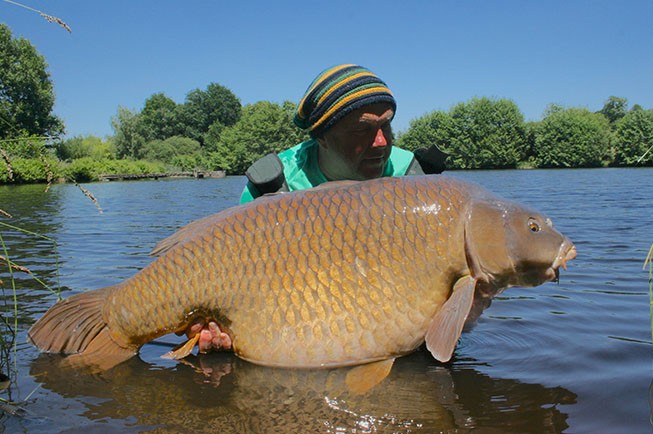 I had been fishing four hours and the rod baited under the trees on the far bank was away. It was a mega battle with a heavy fish attached beating me up bad but eventually, a nice looking mirror was netted weighing 53lb. A very nice start. I replaced the bait on the spot, slowly sinking the Touchdown mainline from the lead to the rod tip, and attaching a light bobbin with enough weight to signal a drop back, which is what I would be getting fishing to the far bank.  Sure enough on Monday morning after a bit of messing around, I managed to winkle out a 45lb mirror from the bubbling and fizzing in the centre of the lake. I had to wait until Wednesday for my next bite which resulted in another hard fighting mirror of 51lb. Luke was catching steadily, having a couple of koi from Koi Corner to 27lb and an absolute stunning mirror with great big apple slice scales just under 53lb. I had a real strange occurrence on Wednesday afternoon. I hooked a fish on the far bank which again put up an almighty scrap. I found myself down the shallow end of the lake, this entailed passing my rod round trees and following it along the bank. I saw the fish, it was a koi and it all seemed a bit weird as I could see the fish but the line from the rod tip did not seem to be following that fish. The fish also seemed a lot heavier than a 20lb koi which I kept seeing. The fish was swirling and boiling on the surface and the koi had suddenly turned alongside a large common. If I was to net them at that instant, they would have both gone in together, how bizarre, but the battle continued and it was clear now that I was indeed attached to a large common with the koi shadowing it everywhere. Eventually Luke netted the large common for me, one of the jewels of the lake and an absolute stunner at 61lb 4oz – a great end to the trip.
Lac Serreire and Badger's Holt is a stunning two lake complex set in the beautiful Limousine countryside. Lac Serreire is around 20 acres in size with carp up to 80lb and Badger's Holt holding carp up to 76lb. For more information on Lac Serreire and Badger's Holt, contact lacserreire@outlook.com or call +33 587 75 49 24.
Alan Taylor (10.12.15)