Development of the fishery
2015 was a fantastic year with both lake records being broken. Lac Serreire produced its first 80lb carp and Badgers Holt's famous mirror JoJo reached 76lb. We had a good number of new 50s in both lakes and almost all the fish were not only up in weight, but also in excellent health.
Both lakes provide naturally very rich environments for the fish to thrive in. But we are working hard to optimise the conditions still further to promote the best possible long term sustainable growth rates and health of the carp.
There is a huge head of fish in the 40-60lb bracket in both lakes and the future of the complex is very exciting considering the potential of these carp.
In summary, we are continuing to develop both lakes as really 'big fish' waters suiting experienced carp anglers who appreciate challenging fishing.
Stock management
In December 2014 we removed a quantity of unwanted species and a few small commons from Lac Serreire.
In December 2015 we removed a further batch of small commons from Lac Serreire.
We will continue to manage the overall biomass to maximise the availability of the lake's resources for the carp.
Winter feeding
We are feeding the carp throughout the winter on both lakes. Because this has been a mild winter, we increased the feed levels and, in addition to the usual maize and wheat, we are also feeding our high protein, low oil cold water pellets from Coppens. Before we open for the new season we will again start to include our boilies in the feeding program as well.
Baits for Lac Serreire & Badgers Holt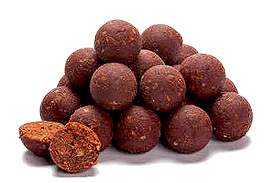 One of the most important aspects of running a carp fishery is to ensure that what the fish eat is nutritionally as good for them as possible. Just like us, their health, ultimate size and life expectancy depend on this. The changes made over the last couple of years have led to the weight gains and overall heath of the fish that we have today.
We introduced our Serreire Crayfish & Squid boilie range last year and to say that it was successful would be an understatement. This is an old-school, extremely high quality fishmeal HNV boilie and, as usual with this type of bait, the more that went in to the two lakes the better it became. It certainly out-fished every other bait used in 2015 and many hundreds of kilos have now been eaten by the carp in each lake. This bait will become ever more established in 2016.
For 2016, these freezer boilies will be available on-site in three sizes; Standard round baits in 18mm and 15mm along with dumbbells of 11 x 16mm.
In 2015 the most successful hook baits by far on the complex were our Crayfish & Squid wafters. These baits accounted for so many big carp that they surpassed even our expectations. They are based on the Serreire Crayfish & Squid base mix with the same hydrolysed marine protein liquid food source and flavours, but with the addition of cork dust added to provide a small amount of buoyancy, just enough to compensate for the weight of the hook and hook link material. They are also slightly harder than the standard boilies. These will continue to be available in 16mm size.
For 2016 we have some interesting new baits available on site: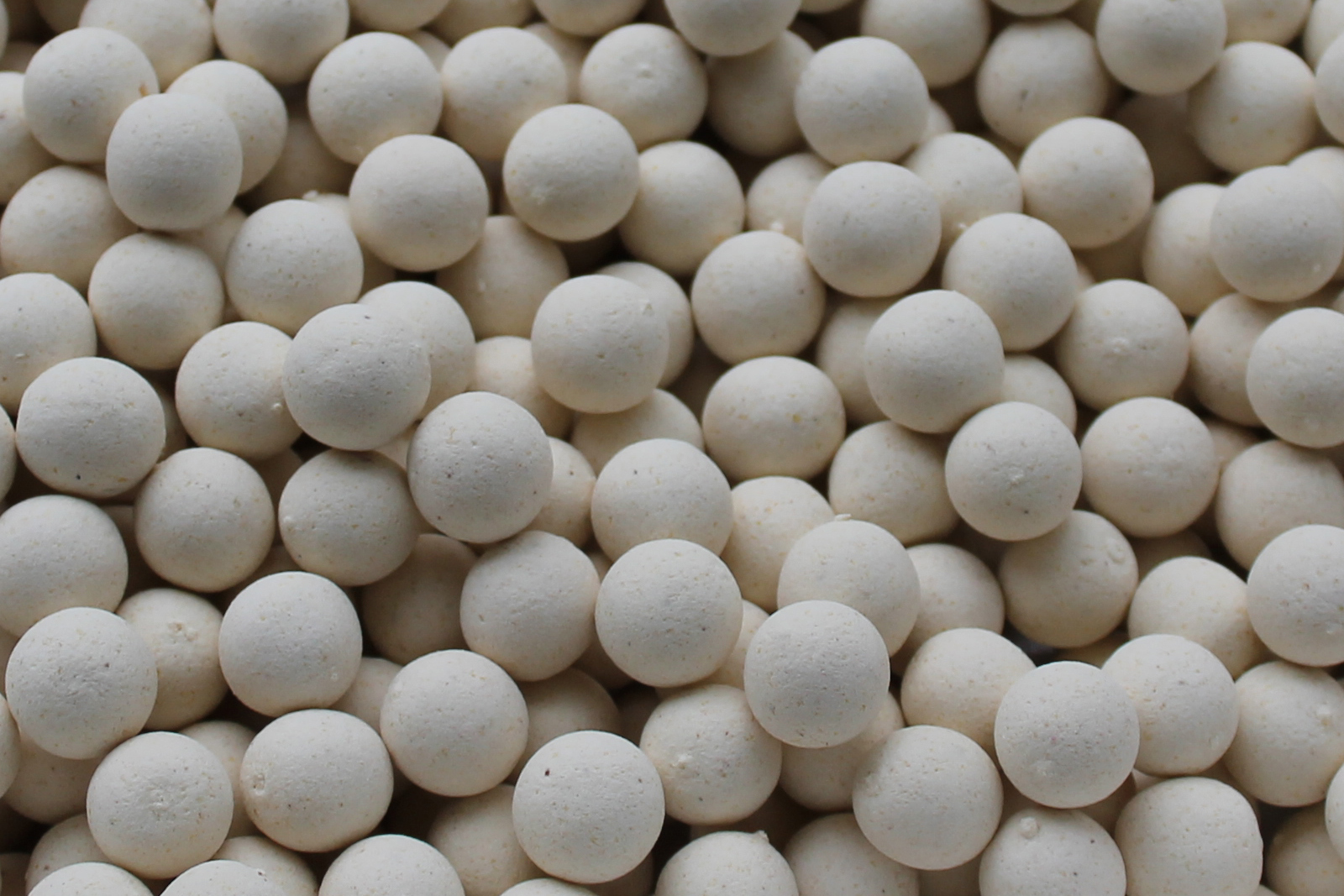 Ultra-buoyant Crayfish & Squid Pop Ups – These exciting new hook-baits are very buoyant versions of our Crayfish & Squid boilies and will stay popped up for long periods of time. They are slightly higher flavoured by design, very hard and ideal for fishing just off a baited area or for casting to showing fish as singles. They are available in 16mm in a dark red colour to match the freebies or alternatively in 14mm in a white colour. These new white 14mm pop ups are very special. Ideal for snowman rigs and we predict will be extremely successful during the year ahead.
Crayfish & Squid Bait Glug – This new liquid glug is based on the same hydrolysed marine protein liquid food source and low level flavours that are used in the boilies. This is an almost pure liquid food source as opposed to many glugs that are just carriers for flavours. It dissolves into the water providing a plume of food signals around a baited area for long periods of time and can be added to boilies or pellets. This liquid was first tested on Lac Serreire in December 2015 and the results were remarkable with 43 fish landed during the week despite freezing conditions all week.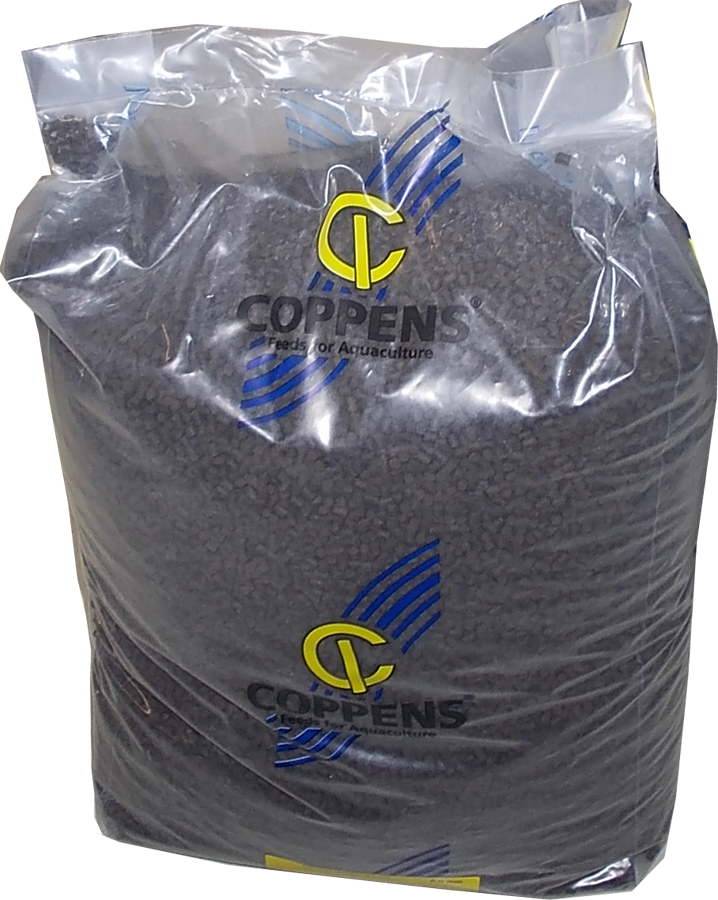 We will also continue to have Coppens pellets available on-site. These pellets in combination with the Crayfish & Squid boilies worked incredibly well last year. These are the best carp pellets that we can source and nutritionally perfect for the carp. The carp are fed these pellets so often that they have become equivalent to a natural food source.
For advice on baits for your trip to Lac Serreire or Badgers Holt, please give us a call or send us an email and we'll be happy to help. We have various bait packages available on site which are guaranteed attractive to the carp, cost effective and avoid the need for the angler to transport frozen bait.
Finally a reminder that shelf-life preservative based baits are not allowed at the complex.
For further information about the baits available please Click Here
For further information about the concepts behind HNV baits please Click Here
Rebuilding of the Middle Swim on Lac Serreire
We have just completed a brand new platform in the Middle Swim. The old one was rather narrow and had become unstable. The new one is about three times the width, a little longer and rock solid.
This is one of the most renowned big fish swims on the lake and will now be much easier to fish and more comfortable.
Removal of snags
During February and March we are in the process of cutting out and removing many of the underwater braches around the outflow corner of Lac Serreire. This corner had become quite overgrown with a lot of dead tree branches in the water resulting in some snagged fish in the last years.
Rigs for 2016
We would like to remind all anglers that only barbless hooks are allowed and we will no longer accept barbed hooks with crushed down barbs. If required, we have barbless hooks available on site.
Please also note that no leaders of any type are allowed on either lake. The mainline must run all the way through to the lead-clip swivel and at least 50cm of rig tubing must be used on the mainline above the lead-clip.
These decisions were taken last year based on a number of tethered fish and the fact that we consistently found that some anglers were still using unsafe rigs or snapping their line due to a combination of placing rigs too close to snags/lilies and incorrect playing of fish in these conditions.
To reduce line breakage, we recommend line of 18lb (0.4mm) breaking strain. As an absolute minimum, line should be at least 15lb (0.35mm) breaking strain. Since most anglers use bait boats and don't cast, the thicker and stronger lines have no disadvantages, but will definitely result in less fish being lost.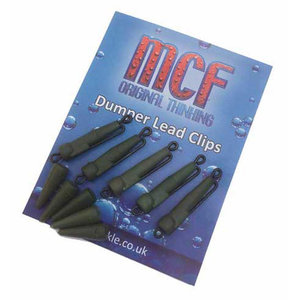 For a very efficient setup that will catch loads of fish in both lakes, we recommend the use of the excellent MCF 'dumper' lead-clips which are available on-site. These clips eject the lead easily if a fish is snagged, but reliably retain the lead at all other times.
Not only the carp benefit from these rules, but less fish will be lost which is better for everyone.
Fish Care
Because the weights of the fish have steadily been increasing, we would like to remind all anglers to bring a set of scales that weight to at least 85lb (40kg).
Please also remember to bring a set of chest waders for taking photos of carp in the water.
As always, we will be on hand during the season if you need any advice when planning or trip or during your time here.
As a reminder, on Saturdays the arrival time is 1pm and not earlier. We really need the time before 1pm for cleaning, grass cutting and maintenance. Thanks for your understanding.
We look forward to seeing everyone who is booked during the year ahead.
Simon & Corinna